Services Offered at the Centers
---
Lockers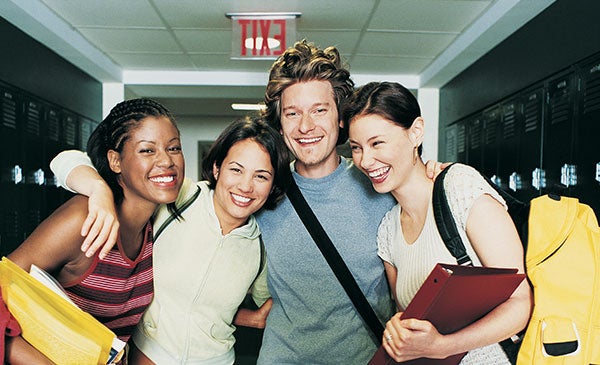 Lockers are available free of charge to UIC students in the following Lecture Centers: Burnham Hall, Addams Hall, Taft Hall, Stevenson Hall, and Henry Hall.  To register, students will need to visit the SCE Building Management office, located on the 1st floor of Student Center East, Monday – Friday from 8:30am – 5:00pm.
Donation Bins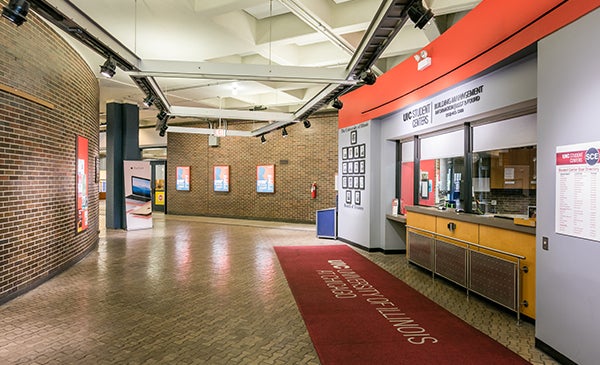 The donations bins are available to registered student organizations for two consecutive weeks. There are three bins available for use in Student Center East and two in Student Center West. In order to make a reservation, please email rvega1@uic.edu for availability. Once you are approved, please email or drop off three copies to the Building Management office in SCE, SCW or both of an 8 1/2 X 11 sheet with the drive name, sponsoring organization and the dates printed portrait style (or vertical) to put in the bin display.
Your group will be responsible for collecting all the donated items by midnight the last day of the drive. The bins will be removed the following day and all items will be donated to charity if not collected. In Student Center East the bins will be located at the East entrance to the Bookstore, by the Halsted Street Station on the second floor and by the Montgomery Ward Lounge towards the dorms. Those are the only locations we host our bins. In Student Center West, the bins will be in front of the Building Management Office on the 1st floor and by the 818 Wolcott entrance.
Lost and Found
Building Management receives lost and found articles for east and west campus. Please contact us at the following locations for immediate assistance:
Student Center East, 1st floor, 750 S. Halsted St.
312-413-5100
Student Services Building, 1st floor, 1200 W. Harrison St.
312-413-5000
Student Center West, 1st floor, 828 S. Wolcott Ave.
312-413-5200
Articles are kept for 30 days.
If you have found a lost item, please bring the article to the nearest Building Management office in SCE, SSB or SCW. If you are looking for your lost item, please contact us by phone for immediate assistance Monday – Friday, from 8:30am – 5:00pm. After business hours and weekends, please contact SCE Building Managers at (312) 413-5100 or SCW Building Managers at (312) 413-5200
Bicycle Repair
Student Centers provide students, staff and visitors with an opportunity to use bike fix-it stations, rent bicycle repair tools and/or a bicycle air pumps on campus. The fix-it stations are available for use at anytime. There are no restrictions on who can rent the pump or bike repair kit, however a valid identification (icard*, Driver's License, or State ID) must be presented upon rental. The ID will be returned to the renter when the repair tools are checked and returned to the Building Manager. Below are the locations and services in Student Centers. For further information regarding bike repairs, bike amenities and benefits of biking, please visit the Office of Sustainability webpage.